We are proud to present MoodoGo, our new portable scent diffuser that brings expertly-crafted Moodo scents to your car, designed to go where you go.
MoodoGo was announced at the Consumer Electronics Show (CES) in Las Vegas.
Moodo go is a small version of Moodo, our popular diffuser,  MoodoGo plugs conveniently into any USB power supply like your car, office laptop and more. Simply plug in MoodoGo and experience some of the same Moodo scents you enjoy at home with the original smart Moodo diffuser.
The MoodoGo is portable and convenient, fitting snugly into most cars' cup holders and plugs into the vehicle's USB port for power. If you want to take the MoodoGo home or to work, the diffuser easily plugs into your laptop's USB port as well. MoodoGo's compatible capsules include Wood Royale, Sea Breeze, Orange Sunrise and Grandma Vanilla, each designed to enhance your mood by energizing or relaxing you through the olfactory sense.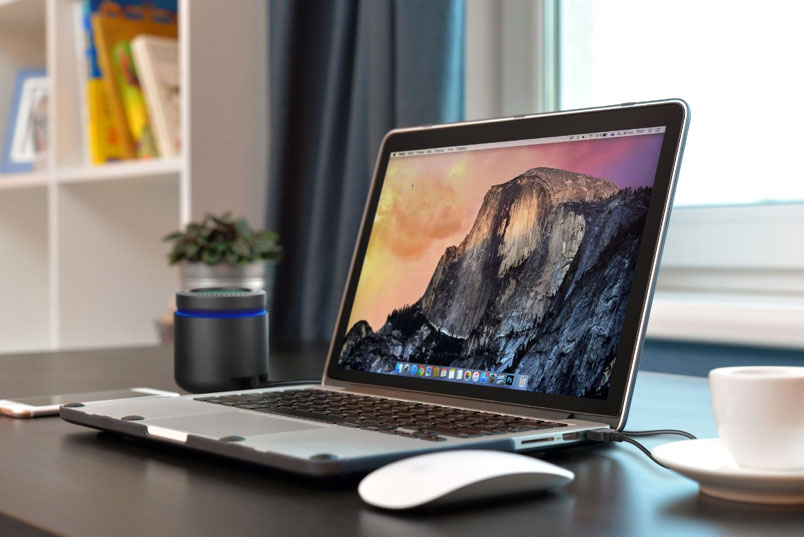 MoodoGo holds a single scent capsule, which is interchangeable at any time with other compatible fragrance capsules, switching the scent to suit your mood. To adjust the fragrance intensity, simply rotate the dial at the top of the device to increase or decrease the fragrance diffusion. Just like the Moodo smart-home aroma diffuser, the MoodoGo uses advanced dry-air, alcohol-free fragrance diffusion technology, meaning no wax, heating or aerosols are used to disperse the scent.
MoodoGo will be available for purchase at moodo.co for $39 in late January and on Amazon in February. Each additional capsule is available for purchase for just $4.95.