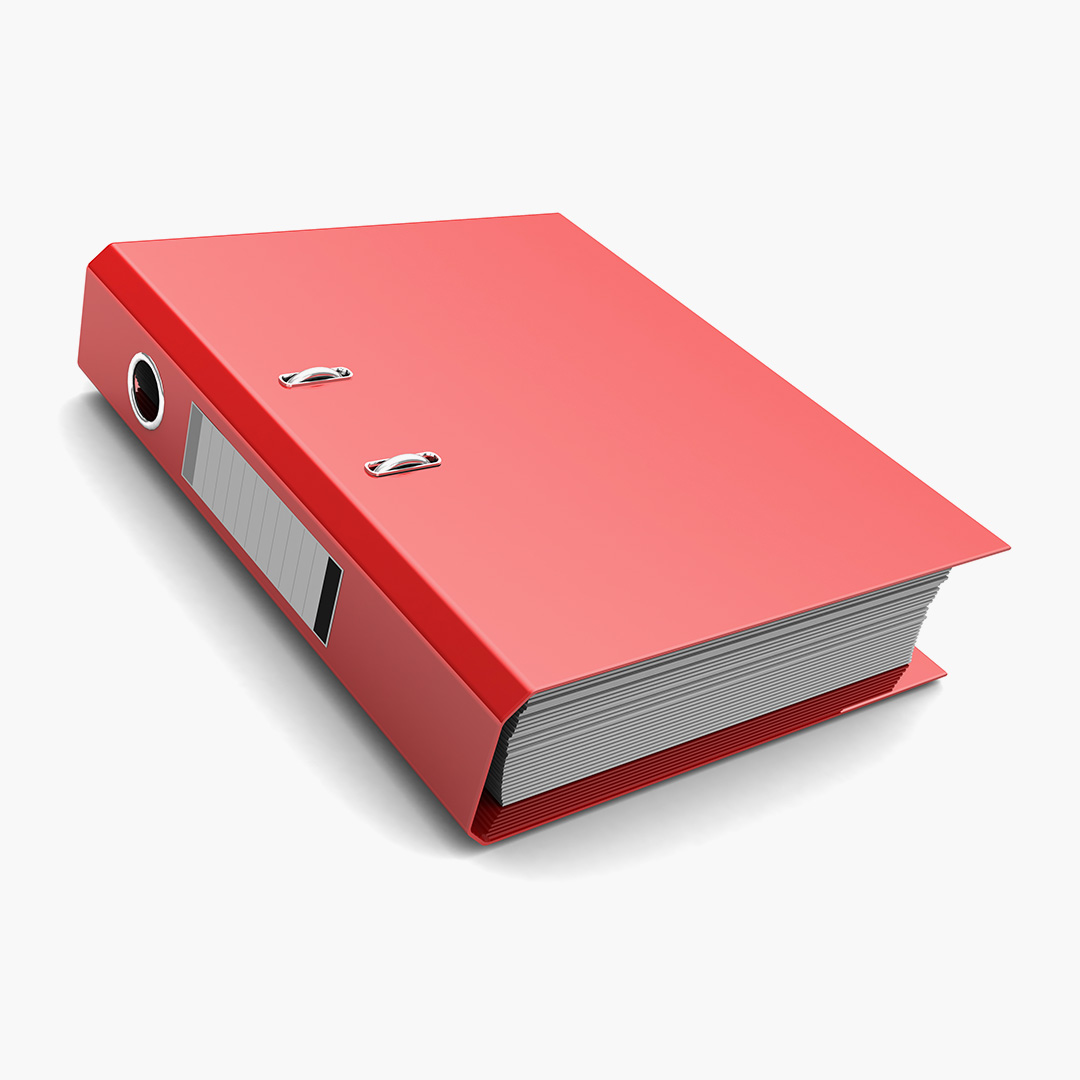 terms & conditions
ACCEPTING THE TERMS OF USE
Welcome to the MoodoTM Terms of Use. Please read these terms of use carefully before using our online store or any part of the related services (the "Online Store"), as they constitute a legally binding agreement between you and MoodoAIR. ("Us", "Our", or "We"), and check them periodically for changes.
The services available from time to time on or in connection with our Online Store (collectively, the "Service"), is subject to and conditioned upon your assent to and compliance with, all of the terms of use below (the "Agreement").
By using the Service and placing orders to purchase the Products (as defined below) you signify: (i) your consent to be bound by this Agreement; and (ii) that you are of legal age and capacity to form a binding contract. If you don't consent to the terms of this Agreement, you may not use the Service.
We may change the terms of this Agreement from time to time by posting notice on Our Online Store with a five (5) day advance notice. Your continued use of the Service shall constitute your consent to any changes made. If you do not agree to the new terms, you should not use the Service.
ABOUT THE SERVICE AND OUR PRODUCTS
MoodoTM is a smart home fragrance machine that helps you create your own unique scent for any mood and control the scents for your mood based on a selection of mood-mix capsules. The system includes the MoodoTM fragrance dispenser (the "Device"); a selection of mood mix capsules (the "Complimentary Products"); a fragrance subscription service (the "Subscription service" and together with the Device and complimentary products, the "Product(s)"); and the MoodoTM Application
The Service is intended to allow you to purchase our Products.
As a condition to accessing, using the Service and placing Orders at our Online Store you warrant and represent that: (i) you are at least eighteen (18) years of age, and (ii) if the Account (as defined below) is for an entity, corporation or organization, you are its authorized representative and have the legal right and authority to provide the Personal Data (as defined below) pursuant to the terms of this Agreement; (iii) you have all necessary right, power and authority to enter into and perform under this Agreement; and (iv) that you are not located in a country that is subject to a U.S. Government embargo, or that has been designated by the U.S. Government as a "terrorist supporting" country, and you are not listed on any U.S. Government list of prohibited or restricted parties.
While We will undertake commercially reasonable efforts to provide the Service, We cannot and do not represent, warrant or guarantee that We will be able to provide the Service or that the Service will be functioning or available, partially or in full, at all times or at any particular time; nor do We represent, warrant or guarantee in any respect the completeness, accuracy or efficacy of Service, whether prepared or provided by you or by Us, at all times or at any particular time; nor do We represent, warrant or guarantee that any service or feature currently included in the Service will remain as part of the Service going forward. In addition, We may, from time to time, perform maintenance upon the Service resulting in interrupted service, delays or errors in the Service. Although we try to make the Service always available to you, We cannot make any guarantee and will not be held liable for any service disruptions, whether temporary or not.
We may for any or no reason, in Our sole discretion and without notice or liability to you or any third party, refuse Service or refuse an Order placed by You or terminate the Service at any time, and block any and all current or future access to and use of the Service (or any portion thereof), without derogating from any other right or remedy that We may have by law, equity or otherwise. Grounds for such termination may include, but are not limited to, Our determination that you violated the letter or spirit of this Agreement or an infringement of the rights of others or any applicable laws or regulations. Upon the expiration or termination of this Agreement, you will immediately cease any use of the Service.
PLACING AN ORDER
Placing an Order is done through Our Online Store. To place an Order, You must be a registered user and have an Account (see below).
If You wish to purchase a Product from the Online Store, You should select it and add it to Your shopping bag. The purchasing history (Products only) is saved on the server for any later use. When You are done selecting the Product(s), You may move on to the checkout. After clicking on the checkout button, You will be required to log-in to your Account and select your shipping address, shipping method and payment method. After completing such phase, You are required to click the "Place Order" button and You will be transferred to process payment. Such processing is done externally by Pelecard or PayPal. When moving back from Pelecard or PayPal's page, You will be shown a page with your ordering details.
Please note that each Order that You place is deemed to be an offer to purchase from You to Us. Each Order is confirmed by Us sending an e-mail at the e-mail address You gave Us when registering to our Service. An order is effective and legally binding for Us only when You receive the confirmation e-mail. Please save the confirmation e-mail as proof of the agreement between You and Us. We urge You to review Our Returns and Cancellation Policy prior to Your purchase.
Shipping time is expected to last such number of business days as provided in our Shipping Policy (see below), however such turnaround time may be longer prior to and during holidays.
By placing an order You are guaranteeing to Us that You are the final purchaser of the Product and that You are not purchasing the Product for professional resale to third parties.
PRICES AND PAYMENT
The price of the Product(s) excludes value added tax. Shipping costs are regulated as stated in our shipping info. The price of the Product does not include additional import taxes and costs, as specified in our shipping policy.
Despite Our best efforts, a small number of the items on our site may be mispriced. We will verify pricing when processing Your Order and if We have made a mistake and a Product's correct price is higher than the price on the website, We may either contact You to request whether You want to continue with the purchase at the correct price or cancel Your order. If a product's correct price is lower than Our stated price, We will refund You the difference and send You the product.
Payment is processed through Pelecard or PayPal. When You place an Order, You expressly authorize Us to charge from Pelecard or PayPal the price of the Product. In case We incur any additional cost or expense (such as, for instance, those provided in our Shipping Policy and Cancellation Policy), You expressly authorize Us to charge you any such cost or expense. Any refund, as stated in these Terms, will be also made to the said Pelecard or PayPal Account given by You.]
When using a PayPal Account in relation to an Order You guarantee to Us that You are the holder of such PayPal Account or that You are in any case authorized to use it. You shall not use any PayPal Account that does not belong to You or for which You have no authorization. You shall indemnify and not hold Us responsible or liable for any consequence arising out of any unauthorized use of the PayPal Account by You.
You agree that the invoice be sent to You by e-mail. Please print the invoice for Your records.
You acknowledge that the use of the Service may be subject to the payment of fees to third parties, subject to their terms and conditions; We shall not be responsible for any costs associated with operating the Service, including the purchase and use the internet connection. 
Monthly Subscription
By purchasing a monthly subscription, you agree to an initial and recurring monthly subscription fee at the then-current monthly subscription rate.
Once you are subscribed, your monthly subscription fee will automatically be processed in the next billing cycle, until you cancel your subscription.
Your subscription may be cancelled at any time through your account subscription page, Paypal recurring payments page or via email to [email protected]. Please note that Moodo will require a reasonable amount of time to process your cancellation request. You will not be eligible for a refund for monthly subscription fees paid prior to the month the cancellation takes effect.
There are no termination fees or any other fees associated with cancelling a subscription.
SHIPPING AND DELIVERY TIME
The shipping terms and delivery time of our Product(s) is subject to our shipping policy as may be amended by Us from time to time, which constitute an inseparable part of this Agreement, available at
CANCELLATION AND RETURNS
The cancellation of Orders and returns of our Product(s) is subject to our cancellation policy as may be amended by Us from time to time, which constitute an inseparable part of this Agreement, available at terms & conditions 
REGISTRATION
Placing Orders at our Online Store as part of the Service is available only to registered users (the "Account"). If you would like to learn more of the registration process, please visit our FAQ's
As part of the registration process you will be requested to provide certain personal information, including without limitation, name, e-mail address and location, home address, MoodoTM serial number and telephone number, birth date and/or gender (collectively, the "Personal Data"). You agree to provide true, accurate, current and complete Personal Data; maintain and promptly update the Personal Data to keep it accurate, current and complete; maintain the security and confidentiality of any usernames and passwords, and any other security or access information used by you to access the Account; refrain from impersonating any person or entity or misrepresent your identity or affiliation with any person or entity, including using another person's Personal Data; and immediately notify Us in writing if you become aware of any loss, theft or use by any other person or entity of any of your Personal Data in connection with the Service or any other breach of security that you become aware of involving or relating to the Service.
We assume that any communications and other activities through use of your Personal Data were sent or authorized by you, and you are fully responsible for all activities that occur under your Personal Data. We will not be liable for your losses caused by any unauthorized use of your Personal Data.
GENERAL CONDUCT
In connection with the Service, you agree, without limitation, to the following: (i) to abide by all applicable local, state, federal, national and international laws and regulations; (ii) not to use the Service in any way that restricts or inhibits the use of the Service; (iii) not to Alter, delete, forge, frame, copy, publicly display, publicly perform, rent, sell, hyper-link, create derivative works or otherwise interfere with or in any manner disrupt, circumvent, or compromise, any part of the Service (including without limitation trademarks, service marks and logos contained in the Service ("Marks")); (iv) not no access or attempt to access any of Our systems, programs or data that are not made available for public use, or attempt to bypass any registration processes on the Service or any of the Service's security and traffic management devices; (v) not to use any robot, spider, other automated device or any tool-bar, web-bar, other web-client, device, software, routine or manual process, to access the Service, submit Content, or monitor or scrap information from the Service; (vi) not to create or provide any other means through which the Service may be accessed, for example, through server emulators, whether for profit or not; (vii) not to copy, decompile, reverse engineer, disassemble, attempt to derive the source code of, modify, or create derivative works based in whole or in part on the Service, or any updates to the Service; (viii) not circumvent, disable or otherwise interfere with security-related features of the Service, including without limitation by uploading or otherwise disseminating viruses, adware, spyware, worms, or other malicious code, interfering with or disrupting any networks, equipment, or servers connected to or used to provide the Service, violating the regulations, policies, or procedures of such networks, equipment, or servers, or impersonating any third party; and (ix) You will not use or permit the use of Service for any dangerous activity or for any activity where any failure of the Service to perform properly would or could cause damage to persons or property.
Without derigating from the foregoing, You shall not (directly or indirectly): (i) access the Service other than by the interfaces provided by Us; (ii) take any action that imposes or may impose an unreasonable or disproportionately large load on Our Service's infrastructure; (iii) interfere or attempt to interfere with the proper working of the Service or any activities conducted on the Service; (iv) bypass any measures that We may use to prevent or restrict access to the Service (or parts thereof); (v) copy in whole or in part any design or work that You see on Our Service; or (vi) modify or otherwise create derivative works of any designs or content that You see on the Service.
PRIVACY POLICY
Certain information about you, including among others your Personal Data, is subject to our privacy policy. By accessing this Service, you consent to the collection and use of information as described in our Privacy Policy, as may be amended by Us from time to time, which constitute an inseparable part of this Agreement.
SUPPORT
If you have provided Us with a valid email address, you may use that email address to contact Us regarding any questions or errors you may have or encounter with the Service at or you may contact Us. We will use our commercially reasonable efforts to answer your questions and correct such errors (where the errors are reproducible and caused by the Service) by email. The foregoing states Our sole liability, and your sole right, with respect to questions and errors.
CONTENT AND PROPRIETARY RIGHTS
We own and reserve all right, title and interest in and to the Service and all and other items used to provide the Service, including without limitation all content appearing on our Service, the pictures, designs, graphics, colours, logos fonts and all other content, the Marks, trademarks, service marks, patents or other proprietary rights, both with respect to any content and as a collective work or compilation, pursuant to laws and international conventions. Other than the rights explicitly granted to you to use the Service in accordance with this Terms, no title to or ownership of any proprietary rights related to the Service is transferred to you pursuant to these Terms. Notwithstanding the foregoing, We make no claim of ownership as to trademarks of any third party linked or displayed on the Service.
You shall not remove or alter any copyright notice, trademark or other proprietary or restrictive notice or legend affixed to any material provided by Us, including any of the Products purchased through the Online Store.
While we welcome any feedback or comments from you, please note that any ideas, feedback or suggestions pertaining to our business will automatically upon submission become Our property, without any compensation to you. While under no obligation to review such submissions or to keep such submissions confidential, We may use or redistribute any such submission and its contents for any purpose and in any way it deems. To provide such feedback, please email: [email protected].
DISCLAIMERS OF ALL WARRANTIES
If You are our Consumer that has purchased on our Online Store and receive a damaged Product or a Product that lacks conformity, please e-mail Us immediately at [email protected] and include Your order number, MoodoTM serial number, and a picture of the Product as it was received. [In such cases, if We confirm that the Product is damaged or lacking conformity, You shall return the Product to Us at Our expense. You will be entitled to full repair or replacement of the product, free of charge. The usual production times as specified above in Art 3 hereinabove apply].
IF YOU ARE NOT OUR CONSUMER, UNLESS SPECIFICALLY STATED HEREIN OR ELSEWHERE ON OUR SERVICE, YOU ACKNOWLEDGE, THAT TO THE MAXIMUM EXTENT PERMITTED BY APPLICABLE LAW, THE SERVICE AND OTHER MATERIALS PROVIDED TO YOU THROUGH THE SERVICE ARE PROVIDED ON AN "AS IS" AND "AS AVAILABLE" BASIS. TO THE FULLEST EXTENT PERMITTED BY APPLICABLE LAW, WE EXPRESSLY DISCLAIM ANY AND ALL WARRANTIES RELATING TO THE SERVICE, ITS CONTENT, THE PRODUCTS AND OTHER MATERIALS, OF ANY KIND, EXPRESS OR IMPLIED, INCLUDING BUT NOT LIMITED TO THE IMPLIED WARRANTIES OF NON-INFRINGEMENT OF THIRD PARTY RIGHTS, MERCHANTABILITY AND FITNESS FOR A PARTICULAR PURPOSE.
Without limiting the foregoing, We make no warranty whatsoever with respect to: (i) the Service meeting your requirements, or being uninterrupted, continuous, timely, secure, or error- or virus- free; (ii) whether your use of the Service will generate any results or consequences, nor in terms of the correctness, completeness, availability, accuracy, reliability or otherwise of such results or consequences; or (iii) that your use of the Service is lawful in any particular jurisdiction. YOUR USE OF THE SERVICE IS AT YOUR OWN DISCRETION AND RISK, AND YOU WILL BE SOLELY RESPONSIBLE FOR ANY RESULTING CONSEQUENCES.
LIMITATION OF LIABILITY
TO THE FULLEST EXTENT PERMITTED BY LAW, UNDER NO CIRCUMSTANCES SHALL WE BE LIABLE TO YOU OR TO ANY THIRD PARTY FOR NON-DIRECT DAMAGES OF ANY KIND INCLUDING, WITHOUT LIMITATION, COMPENSATORY, CONSEQUENTIAL, INCIDENTAL, INDIRECT, SPECIAL OR SIMILAR DAMAGES THAT MAY RESULT FROM, WITHOUT LIMITATION, USE, OR THE INABILITY (FOR ANY REASON) TO USE, ANY PART OF THE SERVICE (INCLUDING WITHOUT LIMITATION INACCURACIES OR ERRORS OF INFORMATION OR ACTION AS A RESULT OF ACCESSING THE SERVICE OR THE PRODUCTS PURCHASED HEREUNDER), EVEN IF WE HAVE BEEN ADVISED OF THE POSSIBILITY OF SUCH DAMAGES. All of the above limitations shall apply notwithstanding any failure of essential purpose of any limited remedy and are fundamental elements of the bargain between Us and you.
OUR CUMULATIVE LIABILITY FOR ALL CLAIMS RELATING TO THE SERVICE, REGARDLESS OF THE FORM OF ACTION, WHETHER IN CONTRACT OR TORT, INCLUDING NEGLIGENCE, INTELLECTUAL PROPERTY INFRINGEMENT, STRICT LIABILITY, OR OTHERWISE, SHALL NOT EXCEED THE AMOUNT THAT YOU PAID FOR ANY PRODUCTS PURCHASED THROUGH THE SERVICE. The foregoing limitations will apply even if the above stated remedy fails of its essential purpose.
In any case, You shall make use of the Product only for its ordinary and intended use and purpose; and You shall make no improper use of the Products.
LIMITATION OF CLAIMS
Any claim or cause of action arising out of or related to use of the Service or the Agreement must be filed within twelve (12) months after such claim or cause of action arose or be forever barred.
INDEMNIFICATION
YOU RELEASE, AND AGREE, AT YOUR OWN EXPENSE AND UPON OUR FIRST DEMAND, TO INDEMNIFY, DEFEND AND HOLD HARMLESS US, OUR OFFICERS, DIRECTORS, EMPLOYEES, AGENTS AND AFFILIATES, FROM ALL LIABILITIES, CLAIMS, ALLEGED CLAIMS, LOSS AND DAMAGES (OF EVERY KIND, WHETHER KNOWN OR UNKNOWN AND SUSPECTED OR UNSUSPECTED), AND INCLUDING REASONABLE ATTORNEY'S FEES, RELATED IN ANY WAY TO: (I) YOUR USE OF, ACCESS TO OR RELIANCE ON THIS SERVICE, INCLUDING WITHOUT LIMITATION our actions or omissions while providing THE services (EXCEPT FOR OUR BREACH OF THE AGREEMENT AS A RESULT OF WILLFUL MISCONDUCT OR FRAUD ON OUR PART); (II) ANY BREACH OF, OR DEFAULT IN, THIS AGREEMENT BY YOU; (III) ANY DEFECTIVE, CONTAMINATED OR MALICIOUS DEVICE OR SOFTWARE, INCLUDING WITHOUT LIMITATION FILES, VIRUSES, WORMS OR TROJAN HORSES, INTENTIONALLY OR NEGLIGENTLY DISSEMINATED BY YOU OR ORIGINATING FROM YOUR EQUIPMENT OR NETWORK; AND (IV) ANY ACTIVITY RELATED TO YOUR ACCOUNT, BE IT BY YOU OR BY ANY OTHER PERSON ACCESSING YOUR ACCOUNT WITH OR WITHOUT YOUR CONSENT UNLESS SUCH ACTIVITY WAS CAUSED BY A WILLFUL ACT OR DEFAULT OF US.
We will provide you with written notice of such claim, suit or action. You will not enter into any settlement or compromise of any such claim without our prior written consent. We reserve the right, in our sole discretion, to assume the exclusive defense and control of any matter subject to indemnification by you. In all events, you shall cooperate fully in the defense of any claim.
GOVERNING LAW AND EXCLUSIVE COURTS
This Agreement (including the Privacy Policy) will be governed by laws of the State of Israel without regard to its choice of law or conflicts of law principles. The parties consent to the exclusive jurisdiction and venue in the courts in Tel-Aviv, Israel, except that temporary relief to enjoin infringement of intellectual property rights may be sought by us in any court. 
GENERAL
This Agreement and our rules and policies as published in the Service comprise the entire agreement between you and Us, state our entire liability and your exclusive remedy with respect to the Service, and supersede all prior agreements pertaining to this Agreement's and such rules' and policies' subject matter. If any provision(s) of this Agreement is held to be contrary to law, then such provision(s) shall be construed, as nearly as possible, to reflect the original provision and the other provisions remain in full force and effect. The section titles in this Agreement are solely used for convenience and have no legal or contractual significance. No provision of the Agreement shall be construed against Us but rather shall be construed in a neutral and fair manner as terms entered into by a fully-informed party on a voluntary basis after opportunity to confer with advisors and legal counsel about the meaning and effects of the terms of this Agreement. No waiver of any term of this the Agreement shall be deemed a further or continuing waiver of such term or any other term, and any failure to assert any right or provision under the Agreement shall not constitute a waiver of such term. This Agreement, and any rights granted hereunder, may not be transferred or assigned by you, but may be assigned by Us without any restriction.
CONTACTING US
If you have any concerns or questions about this Agreement, please contact us at [email protected].
MoodoAIR, All rights reserved