By Alex Bracetti
Car air fresheners have evolved over the years. What started as cheap cardboard pine tree ornaments that drivers hung from their rear-view mirror have been modernized into more stylish, travel-friendly devices like a portable diffuser. Enter the MoodoGo, Moodo's latest innovation in the high-tech wellness space.
This compact alternative to the popular smart-home-compatible diffuser, the Moodo, was specifically designed to ride shotgun and releases compelling scents that "enhance your mood" when riding on the road. No oil, powder or wax required, the MoodoGo uses scent-infused beads to achieve this olfactory revelation.
So, why should you consider reserving space in your vehicle for one of these intelligible smell-enhancing devices? Here is every legitimate reason why the MoodoGo makes for the perfect car air freshener.
Auto Décor
Whether you're behind the wheel of a Honda Civic or Lamborghini, having this waterless diffuser inside your car adds a decorative touch to the interior. Drop it in the cup holder and keep the dashboard clear of any Glade or vent-clip air fresheners.
An Aromatic Alternative to "New Car Smell"
The scent of a new ride is an acquired one that resonates with many people, but not everyone. Car owners now have the luxury of giving their car its own personalized scent by choosing from a variety of Moodo fragrance capsules.
Competitively-Priced Refills
A study conducted by Wallet Hub shows the average driver spends 290 hours on the road, yearly. In between that time, car owners often perform a bit of auto maintenance, which also includes keeping the interior smelling fresh. With the MoodoGo, you won't have to worry about swapping out air fresheners every few days, as each Moodo capsule produces 40 hours of aromatic bliss at max intensity. Even better, replacement cartridges are very affordable at $7.50 each.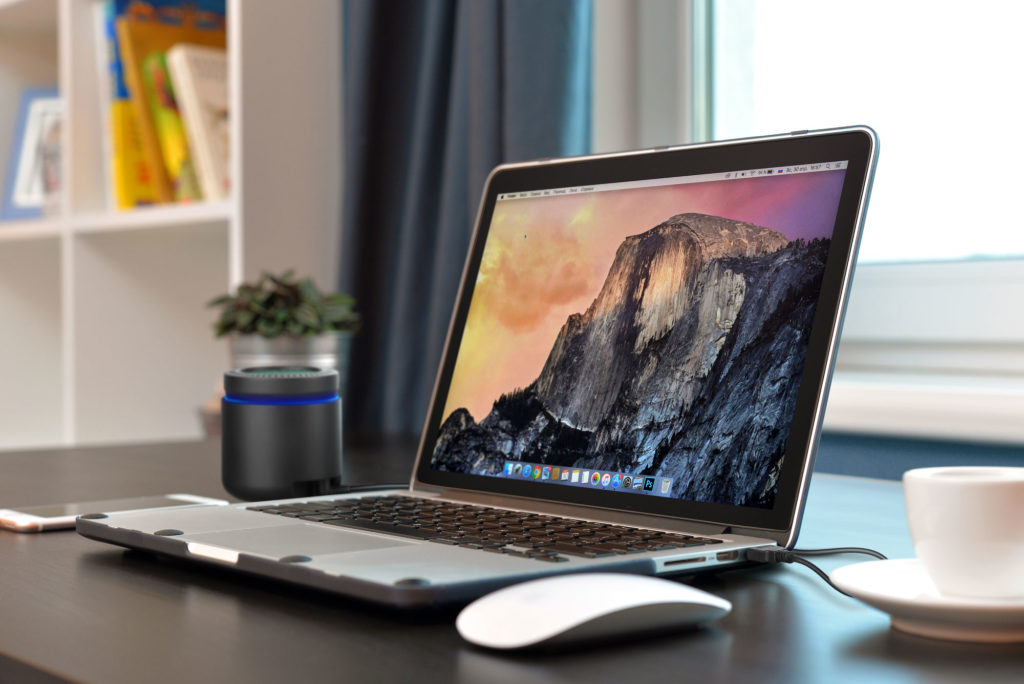 Emotional Picker-Upper
According to the National Highway of Safety, "strong emotions" can drastically affect your driving skills. The right smell helps stimulate strong positive emotions to better prepare yourself for the road. Moodo capsules produce their own unique scents and aromatherapeutic benefits.
Orange Sunrise: Delivers a boost of energy when fatigue sets in and serves as a mood lifter when dealing with depression.
Sea Breeze: Elicits beach vibes and provides a tranquil sensation to calm road rage, stress and anxiety.
Vanilla Grandma: A potent relaxer that carries benefits similar to the other available scents including higher vitality and stress relief.
Wood Royale: Helps decrease ADHD symptoms and increase focus on the road, while stabilizing body performance.
T.I.A.D. (Take It Anywhere Device)
The MoodoGo's unsung feature is portability, meaning you can plug it into any USB-powered port and enjoy its aromatic perks almost anywhere. Take it from the car to your office cubicle or even place it in your gym bag to eliminate funky odors that follow you outside of the locker room.
A MoodoGo Bundle Goes A Long Way
If driving takes up a large portion of your personal time, think ahead and invest in one of several MoodoGo bundles. Moodo is set to offer the following four packages at launch:
$7.50 (individual capsules)
$24.90 (4 capsules)
$39.90 (1 capsule and MoodoGo device)
$49.90 (4 capsules and MoodoGo device)
A single capsule is enough to get you through a full season, while a 4-pack should suffice for an entire year of use, keeping your senses stimulated on the long road ahead.