The new MoodoAir offers a first ever comprehensive air-care solution, delivering advanced digital SCENT DIFFUSION and AIR PURIFICATION on moodo's award-winning app-controlled IoT platform.
What's in the MoodoAir?
MoodoAir keeps all existing Moodo smart scent diffusion features including app-control, recyclable capsule-based operation, mixing, scheduling, Interval modes, automated premix suggestions and favorites, moodo ShuffleTM, smart home connectivity, API interface nd more.
But wait, we packed lots of new good stuff into the MoodoAir:
First, the new device accepts AIR purification capsules with additional air purifying control features on the app (more on that below…)
In addition, we built on the advanced new hardware inside MoodoAir to address some significant new concepts as well as prior challenges from the first-generation Moodo. For example, we utilize the latest IoT-tech to ensure robust Wi-Fi connectivity in virtually every scenario. In addition, the new device is fitted with stronger fans for larger space coverage. Third, a real-time continuous fragrance "fuel-gauge" shows you exactly how much you have left in each capsule, to ensure optimal fragrancing service.
These are just a few of many cool new features!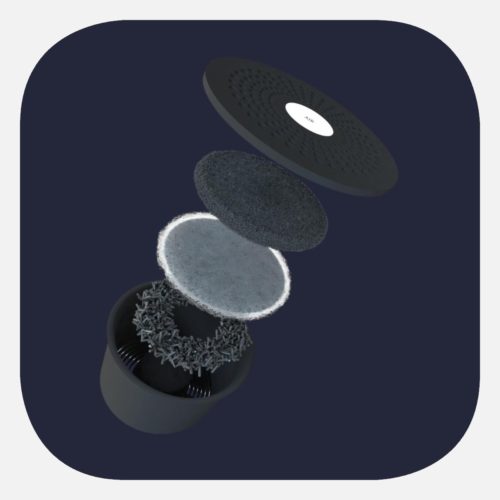 Air Purification
The new AIR capsule is a actually an air-purifier packed into a standard moodo capsule. Various enhancements to the Moodo hardware and app make it a unique, mobile, Wi-Fi app-controlled air purifying system.
Each AIR capsule contains layers of three high-quality filters (Hepa, activated carbon crystals, carbon foam). The MoodoAir is quite efficient and as with the moodo fragrance capsules, you can insert either a single AIR capsule or up to four simultaneously depending on the space you need to cover.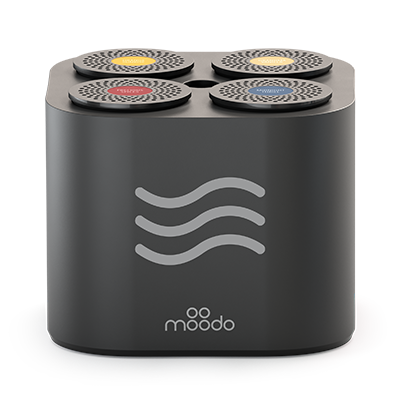 Capsule "fuel-gauge"
The new MoodoAir device remembers each capsule, projecting how much "mileage" you have left on the app as "% of fragrance remaining". You can use this information to know when its time to switch to a new capsule.
You can switch the MoodoAir between Purifier or Diffuser modes. Using the moodo app you can enjoy vast control over the air in your home or office.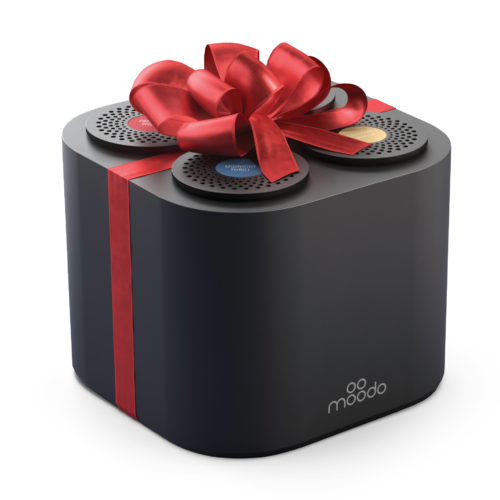 MoodoAir Presale
The first batch of MoodoAir's are currently in production and scheduled to be released in a few weeks, deliveries start by Nov-1st.
Join our pre-sale to enjoy a special early bird price. Be amongst the first worldwide to experience the new MoodoAir!